You've got big plans for your phone, but will it be able to keep up? The answer is yes – your Galaxy phone can use full screen apps and other screen features to adapt to your everyday activities, whether you're playing a game at home or reading at the pool. 
Note: Available screens and settings may vary by wireless service provider, software version, and phone model. 
How to Customize your font size and style
The new blog you're reading is spellbinding, but looking at the screen is straining your vision. Adjust the font and give your eyes a rest.
From Settings, tap Display. To change the font size and style, tap Font size and style, and then adjust the options as desired.
How to Enable Screen zoom
If you need to make the items on your screen appear larger, like when you're reading an article, you can use Screen zoom.
From Settings, tap Display. Swipe to and tap Screen zoom, and then adjust the slider at the bottom.
How to Choose a Screen mode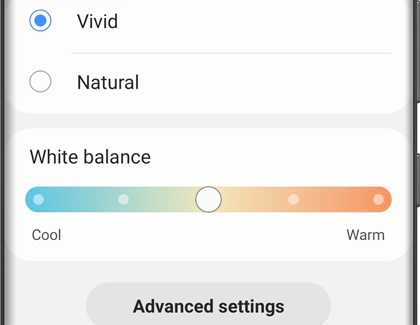 Note: Depending on the phone model, the screen modes may vary or be unavailable.
Does that image seem a bit off? You can use Screen mode settings to adjust how the display looks.
From Settings, tap Display, and then tap Screen mode. Next, choose your desired screen mode. Keep in mind that some screen modes may not be available unless the Blue light filter is turned off.
How to Adjust your screen brightness
It's so sunny out, you can barely see the screen. No worries, you can adjust the brightness yourself or have your phone do it for you.
From Settings, tap Display. Adjust the slider until you reach your desired brightness.
You can also turn Adaptive brightness on or off – this feature will automatically adjust your phone's brightness depending if you're in a bright or dark environment. Tap the switch next to Adaptive brightness to turn it on or off.
Note: You can also control screen brightness from the Quick settings panel. With two fingers, swipe down from the top of the screen, and then adjust the slider at the bottom of the panel.
How to organize the Home screen on your Galaxy phone or tablet?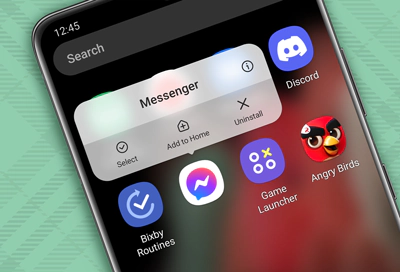 Everyone loves a comfortable and clean home – and that applies to your phone and tablet as well. You can customize and style your Home screen by changing the screen orientation or adding widgets, folders, and extra Home screens. It will make your device more organized and easy to navigate.
Note: Available screens and settings may vary by wireless service provider, software version, and device model.
Additional display settings
Your phone has a few other features and settings to make things even smoother. For instance, you can organize your Home screen's apps and items if it's looking a little cluttered.
Do your eyes get strained after looking at the screen for a long time? You can use Dark mode or Night mode so the screen is easier to see, or adjust the screen refresh rate.
How to Refresh rate options on your Galaxy phone
"Refresh rate" is normally a term you hear with high-performance gaming monitors. But did you know your phone has a refresh rate too? While previous Galaxy phones had a refresh rate of 60 Hz, newer models, including the S20, S21, S22, Note20 Ultra, and A52 5G, have the ability to go up to 120 Hz! That means smoother navigation as well as improved gaming and entertainment, though keep in mind battery life may be affected.
Note: Only select models can use the 120 Hz refresh rate.
Reference: Samsung Support
---
Read More: