These are the most 10 wealthiest person in the Philippines as of 2020 according to Forbes. With their total Net Worth and source of Wealth.
What is Net Worth? Net Worth is the value of all the Non-financial and financial assets owned by an institutional unit or sector minus the value of all its outstanding liabilities.
For individuals, NET WORTH Or wealth refers to an individual net economic position, the value of the individual assets minus liabilities.
Philippines is located in the eastern part of the globe composed of three bigger regions the Luzon region, Visayan region and Mindanao region. It uses multi-lingual dialect but most are uses Tagalog dialect which are mostly in Luzon region and three major dialect, includes bicolano, ilokano and cebuano. Philippines are known as pearl of orient because of the more than 1000 islets that are found in it. The country has a total of more or less 110 million people in population according to Worldometers.com
---
1 Sy Siblings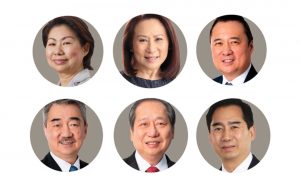 Net Worth – $18 Billion
When Henry Sy senior died, the wealth was inherited by the Six siblings this includes Teresita, Elizabeth, Henry Jr, Hans, Herbert and Harley. They are the most fortunate person in the Philippines that inherited the Wealth of the most richest person in the Philippines. Henry Sy's wealth are started from building big malls all over the Philippines, then he acquiring some establishments and put up Banks particularly BDO. He then later Henry entered in real estate industry, he started building high rise condominiums in the metropolis of the crowded cities of Metro Manila. And today the Siblings are the one in taking in charge of the group of companies by their father Henry Sy Senior that had passed away.
2 Manny Villar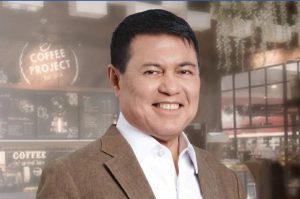 Net Worth – $5.1 Billion
Manny Villar was born on December 13, 1949 and was married to Cynthia Villar, he graduated from the University of the Philippines (UP), and currently resided in Las Pinas City Philippines. He is the Chairman of Starmalls one of the largest malls in the country. Mr. Villar is a real estate magnate his wealth are mostly comes from building homes and he is the owner and chairman of Vistaland, Lifescapes and Golden Bria Holdings Inc. He is the maker and builder of largest subdivisions, villages, and high rise condos in the city wide of Metro Manila and also in other part of the region and provinces of the Philippines. Mr. Villar was a former Senator and he became a Senate president in the year 2006-2008. His wife Cynthia Villar was elected senator and a current Senator of 2020. While his son Mark Villar was appointed in the presidentials office as a secretary in the department of public works and highways (DPWH).
[the_ad id="5327″]
---
3 John Gocongwei
Net Worth – $5.3
John Gocongwei was born on August 11, 1926, he is a Filipino Chinese businessman. His wealth are comes from Telecommunications, Petrochemical, Financial Services, Power Generation, Aviation, Food Beverages and Farming. In 1950 together with his brother and sister they put up business of Whisky and Cigarettes. In 1957 he started entered in Corn Milling Plant that produced glucose and syrup. Then later the company was named into Universal Robina Corporation one of the largest producers of food and Beverages in the country. His other businesses are JG holdings, Cebu Pacific, Sun Cellular (3rd most largest telecom in the country) and he owned Robinson Retail Holdings and he bought a stake from Meralco one of the largest power distribution in the Philippines.
[the_ad id="5327″]
---
4 Enrique Razon Jr.
Net Worth – $3.5 as of May 2020
Enrique Razon Jr. Was born on March 3, 1960, studied and graduated in De La Salle University. He is the chairman of (ICTSI) International Container Terminal Services Inc., in Manila one of the largest leading terminal operator ports in the country. Razon inherited the business from his grandfather and into his father and then he transformed it into a giant industry. The company has a subsidiaries in eastern Europe, Africa and Americas. He is also the chairman of Bloomberry Resorts Corp., the one that develops Solaire Resorts and Casino.
5 Jaime Zobel De Ayala II
Net Worth – $3.1 as of May 2020
Ayala's family is a well known rich personality Filipino in the country from their grandfather unto his son Jaime the richest continue. In 2006 Mr. Jaime Senior retired as the chair of the giant conglomerate companies and the company was turn it over into his son Jaime II. Jaime Augusto Zobel De Ayala II started to take over as the chairman of Globe Telecoms., one of the largest telecommunications in the country. They also owned BPI banks the second largest banking in the Philippines. Mr. Ayala is the vice chair of Ayala land and Manila Water Co., one of the largest water supply in the county.
[the_ad id="5327″]
---
6 Lucio Tan
Net Worth – $2.1 Billion as of May 2020
Lucio Tan is a Chinese Filipino billionaire, a businessman and educator. He was born on July 17, 1934 in Xiamen, Fujian, China. The Forbes Magazine listed him as the second richest billionaire in the Philippines in 2013 that Worth of $7.5 billion. Lucio Tan was interest in banking, liquor, tobacco, real estate, airline and education. He owns Asia Brewery Inc., one of the largest brewery in the country. Lucio Tan also owned Tanduay Distillers Inc, Absolut Distillers Inc, Asian Alcohol Corp., Fortune Tobacco Corp., Eton Properties, PNB, Philippines Airlines, MacroAsia corp., and many other big companies all over the country. These are the company and Wealth of Lucio Tan came from.
7 Tony Tan Caktiong
Net Worth – $2 Billion as of May 2020
Tony Tan Caktiong is a Chinese Filipino billionaire businesswoman. Was born in Davao Del Sur Philippines on January 5, 1953 and married to Grace Tan Caktiong. He is the founder and chairman of Jollibee Foods Corporation one of the largest food chain in the country. He is also the co-chairman of Double Dragon Properties corp. Mr. Tan founded the food chain magnate in 1978 started as an ice cream parlor only. Then later he expand it and acquire Greenwich Pizza Corporation in year 2006. His food chain has a total of more than 1500 stores outlets all over the country and overseas.
[the_ad id="5327″]
---
8 Ramon Ang
Net Worth – $1.5 Billion
Ramon Ang a Chinese Filipino businessman from Manila born on January 14, 1954. Mr. Ang is the largest shareholder of San Miguel Corporation one of the biggest brewery in the Philippines. He is the CEO and President of Top Frontier Investment Holdings Inc., Chairman of Eagle Cement corporation. In 2012 of June he acquired and gained the control of SMC after acquiring the shares owned by Eduardo Conjuangco Jr.,
9 Ty Siblings
Net Worth – $ 2.1 Billion
The TY Siblings, are the children of the late George TY their names are Arthur, Alfred, Alesandra and Anjanette. Their father are the founder of Metrobank in 1963 one of the largest banking industry in the Philippines. Their father George Ty owned stakes in Federal Land Inc., BPI bank, PSbank. Arthur TY as the eldest sit as the chairs of Metrobank. They also founded GT Capital with interest in banking, auto, property development, power generation and insurance. They owned the G.T tower located in makati.
10 Andrew Tan
Net Worth – $ 1.8 Billion
Andrew Tan – was born in Fujian, China in 1952 he married to Katherine Tan and graduated in University of the East. Andrew is the chairman and president of Megaworld corporation a real estate Corp that engaged in developing condominiums. He also the chairman and CEO of Allied Global Group inc. He established Emperador Distillers Inc., one of the largest best selling brandy.
[the_ad id="5327″]
---
Related Articles