There are so many excellent Android games to choose from in the Google Play Store that it may be difficult to determine where to start when searching for something interesting to play. Games for mobile devices are fantastic. These are games apps that you can open up to explore and enjoy without having to spend any money.
Sometimes you may have to endure some advertisements, but you may keep your pocket in your bag if you like. Because there's plenty for everyone, regardless of whether you like mind games, unending runs, racing games, or puzzles, quizzes, mysteries, and many many more.
---
01. Subway Surfer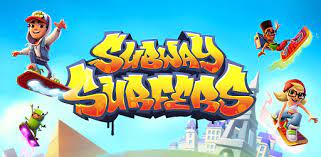 Downloads: 1Billion+
Release date: 23 May 2012
Mode: Single-player video game
Engine: Unity
Developers: Kiloo, SYBO Games
Kiloo and SYBO Games, both headquartered in Denmark, collaborated on Subway Surfers, an infinite runner smartphone game, and is accessible for Android, iOS, Kindle, and Windows Phone. Players assume the role of adolescent graffiti artists who, after being discovered marking a metro railway site, flee through the train tracks to avoid the inspector and his dog. They sprint while picking up gold coins, power-ups, and other stuff along the route, all while avoiding collisions with trains and other obstacles. They may also use hoverboards to leap on top of trains and avoid arrest until the player collides with an object.
02. Candy Crush Saga
Downloads: 1B+
Release date: 12 April 2012
Developer: King
Genre: Tile-matching video game
Publisher: King
Candy Crush Saga is widely regarded as among of the earliest and perhaps most popular free games. Although the game may be completed without paying any money, users can purchase additional actions to assist them in clearing harder difficult boards, which is how the King generates money. The firm allegedly made over $1 million each day at its height. Candy Crush Saga was played by over 93 million people in 2014, and the game generated over $493 million in income over a three span according to King. The Candy Crush Saga game has over 2.7 billion downloads 5 years after the introduction on mobile, making it one of the most-played mobile games of all time.
03. Garena Free Fire
Downloads: 1B+
Release date: 30 September 2017
Developer: 111dots Studio
Publisher: Garena
Engine: Unity
Platforms: Android, iOS
Garena Free Fire is a third-person action-adventure tournament game that is exclusively available in the internet. Up to 50 people can participate in the action, which involves them parachuting into an island in quest of weapons and supplies with which to attack the other gamers. Players can pick their initial position, as well as take armaments and resources to help them last longer in battle.
04. Pou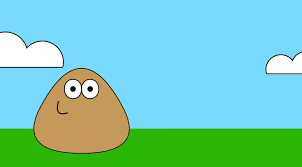 Downloads: 1B+
Release date: 27 August 2012
Developers: Paul Salameh, PS Games
Publishers: Paul Salameh, PS Games
Pou is a virtual pet game created and released by Lebanese for BlackBerry 10, iOS, and Android. On the Play Store, designer Paul Salameh is identified as Zakeh. It's comparable to the Tamagotchi, a popular game in which you had to care for a virtual pet.
The player's Pou can meet additional Pous or play games with other Pous as competitors in chosen mini games with Pou-vs-Pou (PvP) capabilities. Wi-Fi, Bluetooth, and the Internet are all options for game connectivity. It features user profiles so that the gaming progress may be saved and backed up in case the gadget is wiped. Upon signing through into user's account, the player could continue their previous game activity.
05. Temple Run
Downloads: 500M+
Genre: Platform game
Publisher: Imangi Studios
Developer: Imangi Studios
Imangi Studios created and distributed the Temple Run video game brand, which consists of 3D continuous running online games. The user gets hold of a character who is being pursued by an adversary. The series' main plot revolves around an adventurer being pursued by a gang of wicked monkeys; nonetheless, the characters and themes differ with spin-offs. On August 4, 2011, the app was published for iOS devices, and it was then adapted to Android and Windows Phone 8. There are five titles in the series so far, with a sixth on the way. The apps has been a financial success, with some editions exceeding one billion downloads.
06. Hill Climb RAcing
Downloads: 500M+
Release date: 2012
Developer: Fingersoft
Publisher: Fingersoft
Series: Hill Climb Racing
Key Features and Details
Hill Climb Racing is a 2012 driving racing video game developed by Fingersoft and launched for Android, iOS, and Microsoft Windows, by the Finnish firm Fingersoft. This is the firm's most well-known product, having been designed by Toni Fingerroos, the creator of the series. The player assumes control of a driving as he travels over steep hills, gathering money and spending those on auto improvements while keeping an eye on the driver's head and the car's fuel supply.
07. Clash of Clans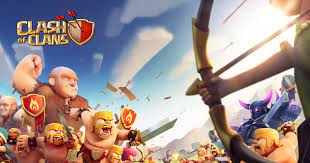 Downloads: 500M+
Release date: 2 August 2012
Developer: Supercell
Genre: Real-time strategy
Publisher: Supercell
Modes: Single-player video game, Multiplayer video game
Supercell, a Finnish game company, created and distributed Clash of Clans, a freemium cellular phone strategy video game. On August 2, 2012, the game was launched for iOS, and on October 7, 2013, it was launched for Android on Google Play. The game takes place in a timeless fantasy environment in which the participant is the village leader.
All characters in Clash of Clans are tasked with constructing their respective villages using assets obtained by assaulting other players' villages or produced on their own. Players use resources to train several types of soldiers in order to assault them. Gold, elixir, and dark elixir are the most valuable resources. Players can form clans, which are groupings of up to 50 individuals, which can then participate in wars, donate, receive troops, and chat with each other.
08. 8 Ball Pool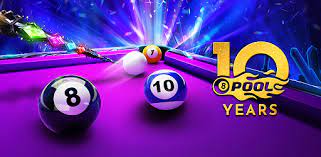 Downloads: 100M+
Release date: October 2010
Publisher: Miniclip
Platforms: Android, iOS, Web browser
Playing with friends is simple: simply sign in with your Miniclip or Facebook account, then you'll be ready to invite your pals right into the game. Whenever, everywhere, challenge your pals to a game and showcase your prowess. The level structure in 8 Ball Pool ensures that you are constantly up against a challenge. Win tournaments to improve your rating and gain access to more rare event locations where you may compete against the greatest pool players.
09. Minions
With the Minions, there's never a dull moment. This simple family game requires you to sprint, leap, skid, and dodge hazards as quickly and efficiently as possible. Knock out action-packed levels with plenty of power-ups and surprising cliffhangers. Gather outfits and compete in races as various Minions. Experience the adrenaline rush of running at any moment. Each day, there are new and exciting goals and experiences to achieve with bananas. Experience an award-winning, fan-favorite running game. There's also enough racing and excitement to keep you entertained.
10. Angry Birds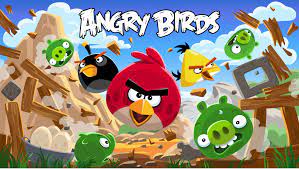 Downloads: 100M+
Release date: 10 December 2009
Designer: Jaakko Iisalo
Composer: Ari Pulkkinen
Developers: Rovio Entertainment, ak tronic Software & Services GmbH
Rovio Entertainment's Angry Birds, subsequently rebranded as Angry Birds Classic, is a 2009 simple puzzle computer game. The game was initially launched in December 2009 for iOS and Maemo devices, and was prompted by a doodle of stylised wingless birds. And since, the game has sold over 12 million downloads on the iOS App Store, prompting the creator to develop editions for several other touchscreen-based devices, including Android, Symbian, and Windows Phone. Since then, the genre has grown to contain games on specialized video game systems. In July 2015, Angry Birds 2 was published for iOS and Android. The app was withdrawn from the App Store in early 2019.
---
11. Fruit Ninja
Downloads: 100M+
Release date: 21 April 2010
Developer: Halfbrick Studios
Publisher: Halfbrick Studios
The game got positive reviews from reviewers, with sales exceeding 3 million downloads in September 2010, 4 million in December 2010, and over 20 million throughout all devices in March 2011. Fruit Ninja had 300 million downloads as of May 2012. The game's inexpensive price mixed with engrossing gameplay, according to analysts, made it an outstanding bargain. They also praised Halfbrick's post-launch development, including adding online multiplayer, badges, and rankings to the game. The game's complexity curve, according to several reviews, was inconsistent.
12. Piano Tiles
Downloads: 100M+
Release date: 19 August 2015
Developer: Cheetah Mobile
Publishers: Cheetah Mobile, Cheetah Games, CJ ENM
Developer: Cheetah Mobile, CJ ENM
It's a unique game that combines several types of piano games with fantastic playability. The game's rules are similar to those of other piano games: touch the black squares while avoiding the white ones. When you tap the black tiles, you'll get a real music experience. Many HOT tracks with excellent singers are updated on a regular basis. Don't be afraid to try out some free piano online! This fantastic piano game will present you with more obstacles than you can think.
13. Slither.io
Downloads: 100M+
Release date: 25 March 2016
Developer: Steve Howse
Publisher: Lowtech Studios
By July 2016, Alexa had rated Slither.io's internet edition as one of the 1,000 top visited websites whereas the iOS version was ranked #1 among the most installed applications on the App Store. On March 27, 2016, an Android rendition of the game was published. The game received favorable reviews, with critics complimenting its look and personalization but critiquing its poor replay value and the expensive cost of removing advertising.
14. Helix Jump
Downloads: 100M+
Release date: 10 February 2018
Genre: Arcade game
Publishers: Voodoo, Koharuru
Platforms: Android, iOS
Helix Jump is an arcade game featuring easy-to-learn but addictive gameplay principles. Players should slip between the gaps to lead a bouncing ball through a succession of round stages in this game. On your journey down, dodge the thorns and traps.
There appeared to have been a mechanism throughout this game wherein you maintained your previous level marks when you completed a stage. A thrilling journey via the helix tower maze with the bouncing ball. Captivating graphical features, easy-to-learn mechanics, and addictive gameplay.
15. Zombie Tsunami
Downloads: 100M+
Release date: 31 March 2012
Developer: Mobigame
Mode: Single-player video game
Publisher: Mobigame
Zombie Carnaval, sometimes called Zombie Tsunami, is an infinite running adventure game with a sideways swiping gameplay. It was created by the French firm Mobigame and launched on May 31, 2012, for Android and iOS, and in 2015 for Windows 10 Mobile. On August 11, 2012, it was changed to Zombie Tsunami to prevent a copyright issue with Taito's Zombie Carnival mobile game.
16. Zombie vs Plants
Downloads: 100M+
Release date: 5 May 2009
Designer: George Fan
Developer: PopCap Games
Composer: Laura Shigihara
Prepare to squash beautiful plants as a horde of enjoyable zombies descends on your property. To mulchify 26 varieties of undead, skeletons, monsters, and zombies. You employ the armament of 49 zombie-zapping plants, crops, and flowers, including peashooters, wall-nuts, cherry bombs, and much more.
17. Hungry Shark
Downloads: 100M+
Release date: December 22, 2015
Developer: Future Games of London
Publishers: Ubisoft, Future Games of London Ltd.
Future Games of London (FGOL) and Ubisoft created and distributed the Hungry Shark sequence of arcade-style RPG games. Mako sharks, great white sharks, hammerhead sharks, reef sharks, megamouth sharks, and megalodons are among the sharks predators species that participants can manage in the mobile videogames.
18. Roblox
Downloads: 100M+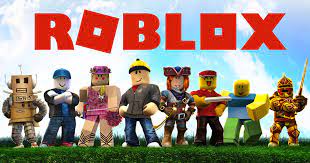 Release date: 1 September 2006
Developer: Roblox Corporation
Publisher: Roblox Corporation
Roblox is a free-to-play game featuring in-game payments made with "Robux," a fictional or virtual currency. Roblox has about 164 million monthly regular active players as of August 2020, including over half of all young kids and children under the age of 16 in the United States using it.
---
See related Articles