[the_ad id="5531″]
United Kingdom or commonly known as British, the name came since 1921. The county is surrounded by Atlantic Ocean with the 12th longest coastline in the world. Has a total land area of 94,000 square miles or 240,000 square kilometers. It has an Estimate Population of 68 Million in 2020, UK GDP per capita is 41,030 and ranked at number 20 in global ranking. UK considered and includes as one of the richest countries in the world.
Here are the Most Subscribed Channel with the most viewed Videos in YouTube. So let us see if who has the most views and have the most Subscribers channel in UK country.
---
1 – masha and the bear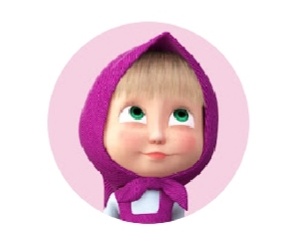 Joined YouTube: September 17, 2014
Current Views: 4.9 Billion views
Subscribers: 11.7 million
Videos Uploaded: 445 videos
Masha and the Bear show the adventures of a little girl Masha and her friends the Bear. Their relationship is a metaphor of how a child interacts with the big world and how an adult aid with difficult tasks. Masha a restless girl that hardly stands due to her endless energy. Her curiosity and creativeness are causes funny adventures. So that is why this channel became the number 1 YouTube channel in United kingdom. Number 1 favorites cartoon shows by kids and also by adults in YouTube. Children's love the friendship of the Bear and the little girl Masha.
2 – toys and little gaby
Joined YouTube: October 6, 2012
Current Views: 6.3 Billion
Subscribers: 15 Million
Video Uploaded: 298 videos
From the name Gabriella the channel came from. A little girl who love to watch kids toys videos on YouTube. Then they decided to create videos about kids toys. So most of their videos are for kids. Like Kids challenges, playing with kids toys and many more adventures and activities just for kids. Kids channel on YouTube are one of the most viewed and visited channel on YouTube.
3 – nocopyright sounds
Joined YouTube: August 14, 2011
Subscribers: 24 Million
Current Views: 7.2 Billion
Videos Uploaded: 716 videos
The Channel is about copyright free, stream safe record label, that provides free to use for content creators community. They provide and work with artists around the world, representing genre from House to Dubstep Trap, Drums, Bass Electro Pop and more.
4 – GRIAN
Joined YouTube: November 22, 2009
Subscribers: 4.47 Million
Current Number of Views: 987 Million
Video Uploaded: 542 videos
GRIAN CHANNEL focuses on gaming specially Minecraft content. He build Minecraft houses, and make Minecraft house tutorials. So those who wants to learn how to build Minecraft house and everything about Minecraft just go and visit his YouTube channel.
5 – wow English TV
Joined YouTube: June 24, 2014
Number of Subscribers: 3.97 Million
Number of Views: 3.048 Billion
Number of Videos Uploaded: 361 videos
Wow English TV is a channel from Wattsenglish Ltd and a happy mix of education and entertainment. Children's and younger will learn English in a playful and natural way. They have video clips songs for Toddlers, Kindergarten and Elementary Songs. And Introduce English for young learners. Steve and Maggie is a perfect channel for children who wants to learn English in a fun and playful ways.
6 – ben and Holly's little kingdom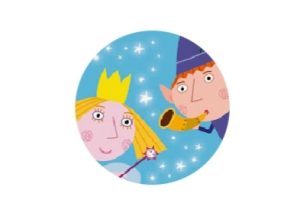 Joined YouTube: October 7, 2013
Number of Subscribers: 1.48 Million
Number of videos Uploaded: 334
Number of Views: 961 Million
Ben and Holly's little Kingdom channel is a home by princess Holly and her best friend Ben. Holly is a young fairy who is learning how to do magic. Came from a tiny land where flowers and grass rise above the tallest towers. This channel comes from the creator of Peppa Pig one of the most popular cartoon show in television.
---
7 – arpo the robot
Joined YouTube: June 12, 2018
Number of Subscribers: 2.31 million
Number of Views: 659 Million
Number of videos Uploaded: 324 videos
ARPO THE ROBOT Channel is about top secret government projects. The one who finds himself working for the wackies family known to mankind. The channel is to look after the impossible absent minded adults, clean up after the wedding nine-year old boy and survive the Baby Daniel a little trouble magnet.
---
8 – mumbo jumbo
Joined YouTube: March 30, 2012
Number of Subscribers: 5 Million
Number of Views: 1.415 Billion
Mumbo Jumbo also known as Oli, his videos about popular voxel base game Minecraft. He focuses mainly on the technical elements of the game and teaching tutorials on various elements of redstone. His channel is giving tutorials on how to learn and build Minecraft houses. Mumbo Jumbo is on number 8 Top Youtubers in UK.
9 – DAZ GAMES
Joined YouTube: December 30, 2013
Number of Subscribers: 3.13 Million
Number of Views: 805 Million
Number of videos Uploaded: 1K videos
DAZ GAMES is ranked 9 Top Youtubers in UK the channel is doing commentary on everything in the internet mostly about gaming commentary and reactions. He is like to do walkthroughs and playthroughs commentary of games like Slims, Uncharted 4, GTAV, Minecraft and many more other games. He posted videos five to six times a week.
---
10 – ARCADE-G
Joined YouTube: March 11, 2010
Number of videos Uploaded: 373 videos
Number of Subscribers: 2.68 million
Number of Views: 748 Million
ArcadeG is the tenth top Youtubers in UK. His channel focus on educational and entertainment channel for children and families. In ArcadeG channel children and little ones will learn from colors, counting, geometry, useful play situations and many more. Kids and youngs will definitely love their channel while watching ArcadeG videos.
So Here are my 10 MOST Top Youtubers in UK and most Subscribed Channel and with the Most Views videos in United Kingdom.
---
Read Related Article:
---