---
Commuter Series for Galaxy S20 5G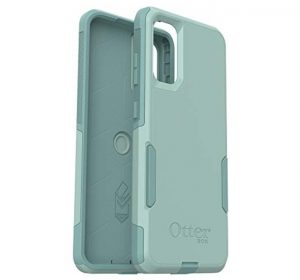 $40.95 on Otterbox
Features and Details: Commuter Series • perfect fit • pocket friendly • slim and Tough • internal slipcover • exterior shell • drops protects • bumps proof • sleek exterior • multi-layer case • soft inner • hard outer •
COMMUTER SERIES comes with two layers of protective case. Slim, Tough and pocket friendly. With internal slipcover and exterior outer shell it keeps your phone safe from drops and bumps. Sleek exterior provides easy to slide in and out of your pocket and added good handling grip. The hard outer helps to absorb shocks and deflects impacts.
---
Defender Series for Galaxy S20 5G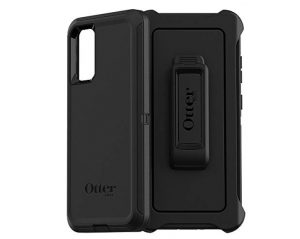 $60.95 on Otterbox
Features and Details: Defender Series • drops protects • bumps proof • dust proof • tough layer • belt clip • kickstand • ports cover • solid internal • outer slipcover •
This Defender Series by OTTERBOX comes with tough layer to guard your phone against drops, scrapes, and bumps. Built to deliver rugged protection and Defends your device from wear and tear. With multi-layered defense featuring a solid inner shell and soft outer cover.
---
SYMMETRY SERIES for Galaxy S20 5G
$40.95 on Otterbox
Features and Details: Symmetry Series • Clear case • stardust silver flake • slim protective case • Thin • sleek • stylish • pocket friendly • durable protection • raised beveled •
The Symmetry Series is a clear case with stardust silver flake it shows off the natural beauty of the Samsung S20. Made from precise cutouts to function flawlessly all buttons and features. Pocket friendly durable to protect against drops, bumps, scrapes and scratches.
---
▪︎OTTERBOX CASE FOR SAMSUNG GALAXY S20 ULTRA
▪︎OTTERBOX CASE FOR SAMSUNG GALAXY S20 PLUS
---