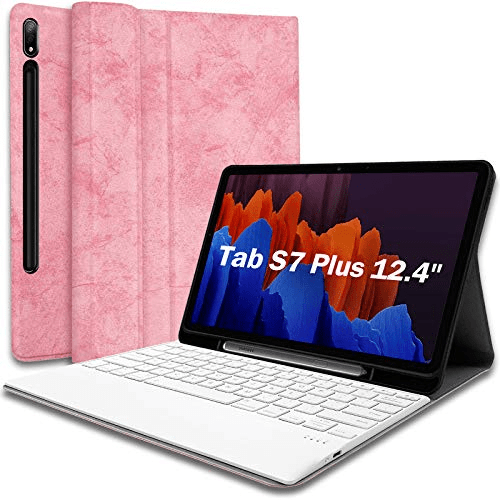 A case plus the keyboard built into it will probably add more weight to your device. The Samsung Tablet, in particular, and the Apple iPad are heavy without a case, so if you add the case plus the keyboard, it will definitely add additional weight to the device. But for some reasons, tablet users as well as iPad owners prefer to have a keyboard. Because typing on the keyboard is preferably better than using the touch screen display to type. Typing on the screen of a tablet is a bit harder than typing on a physical keyboard.
Why do you require a keyboard for a tablet?
A tablet may also be used to create articles, but in order to get the most out of it, you'll need a nice keyboard, which will help you type faster and provide additional capabilities. In just three years, tablets have matured into must-have devices that are used for both work and play. Your tablet is more functional with a keyboard on it. Bluetooth keyboard is the best one to partner with your tablet.
Frequent Issues About Tablet Keyboard Cases
Trackpad – Most Bluetooth keyboards don't have a trackpad, and those wireless keyboards that are attached to the case have a limited or small trackpad/touchpad.
Weight – Like I said, the keyboard case will add an extra weight to your device. So, it is up to you if you prefer a keyboard for your tablet or iPad. But for those writers and bloggers like us, You definitely need a keyboard for your tablet to produce your content for your blogging business.
Connectivity – Another issue or problem you will encounter with a keyboard case is the connectivity. So make sure you buy a quality keyboard case before you decide to use it with your tablet. And for the best keyboard case you can trust, it's the Logitech.
Benefits of Tablet Keyboard Cases – First, it is portable; you can carry it with you wherever you go. It is detachable and removable, you can easily detach the keyboard from the device because it is only magnetically attached to the case. They are wireless connected to the tablet, you only need to charge the keyboard before you use it, just like the wireless mouse.
---
Related Posts